Portwise Welcomes Kaj de Groot as Director of Automation Projects
Rijswijk, November 1st – Portwise, a world-leading consultancy and simulation firm for logistics in ports, terminals and warehouses, is pleased to announce the appointment of Kaj de Groot as the new Director of Automation Projects. Kaj de Groot will join the Portwise team, bringing his extensive experience and expertise in automation and autonomy to lead the new business line within the company, dedicated to automation projects.
In his new role, Kaj will play a pivotal role in leading the development of automation projects aimed at assisting terminal operators in translating design concepts into fully operational and efficient automated terminals. This phase involves making critical decisions regarding the implementation of automation, selecting suitable technologies, organizing the automation project, and establishing the necessary operational structures post-automation.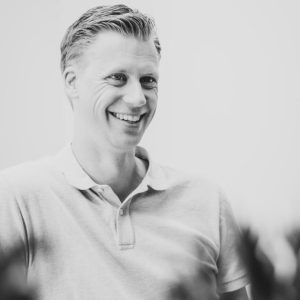 Kaj de Groot, who previously made significant contributions to these endeavors during his tenure at TBA Group and Terberg Special Vehicles, is embarking on this new challenge at Portwise with great determination to ensure its success. He will work to establish automation projects as a core component of Portwise's services, reinforcing the company's commitment to delivering comprehensive support beyond the design phase. This aligns perfectly with Portwise's commitment in emphasizing the importance of automation in future-proof terminal design.
"We are excited to welcome Kaj de Groot to Portwise as our Director of Automation Projects," said Yvo Saanen, Managing Director at Portwise. "Having him onboard, signifies a significant milestone for our company as we expand our offerings to better meet the needs of terminals around the world. With Kaj leading this business line, we are well-positioned to take our automation projects to new heights and strengthen our ability to provide end-to-end automation solutions and contribute to our ongoing success in terminal automation."
Stay tuned for further details and exciting developments about the upcoming Automation Projects consultancy service of Portwise. As we embark on this additional services, we'll be sharing valuable insights and updates in the near future.