Do you enjoy working on complex logistic problems? Do you like simulation modelling or another type of programming? Do you want things to be efficient and run smoothly? At Portwise we are looking for talented logistic engineers to reinforce our team in Rijswijk, The Netherlands.
Since the start of the company, Portwise has always stood at the forefront of simulation as a discipline. Within the container terminal industry, we pioneered the integration of simulation into the entire terminal lifecycle from design to operations.
We have clients in all kinds of businesses, mostly in logistics in general and container terminals in particular. We apply simulation modelling on all kinds of levels, depending on the goal of the study. Our models are the most accurate models available on the market for (container) terminal simulations. We do not offer our models externally, but use them ourselves to undertake research studies for customers who face difficult challenges on design and optimisation of their complex systems.
Exciting and challenging logistics projects globally.
Learning many aspects of logistics design at the Portwise Academy.
Fun and dedicated group of colleagues of different nationalities.
As a simulation consultant at Portwise, you will be working on consultancy projects aiming at designing and improving the operational efficiency of container and bulk terminals in ports. At Portwise, we clearly distinguish ourselves from other consulting and engineering firms, by applying extensive automation and operational knowledge with the world's most accurate simulation tools in this field.
We are searching for other people who like us believe that global logistics can be smarter, more efficient and more sustainable!
Our ideal candidate for this position
Academic master degree in a relevant education i.e. with strong analytical skills, modelling, programming, data science, and logistics.
Experience with or interest in port logistics is a plus.
Experience with programming, either in mathematical or simulation software tools.
Experience with Siemens Plant simulation package would help you to get up to speed quicker.
Structured and meticulous working approach.
High level of proficiency in written and spoken English.
Willingness to travel on an incidental basis.
Perform well in teams and when working independently, the job is a combination of both.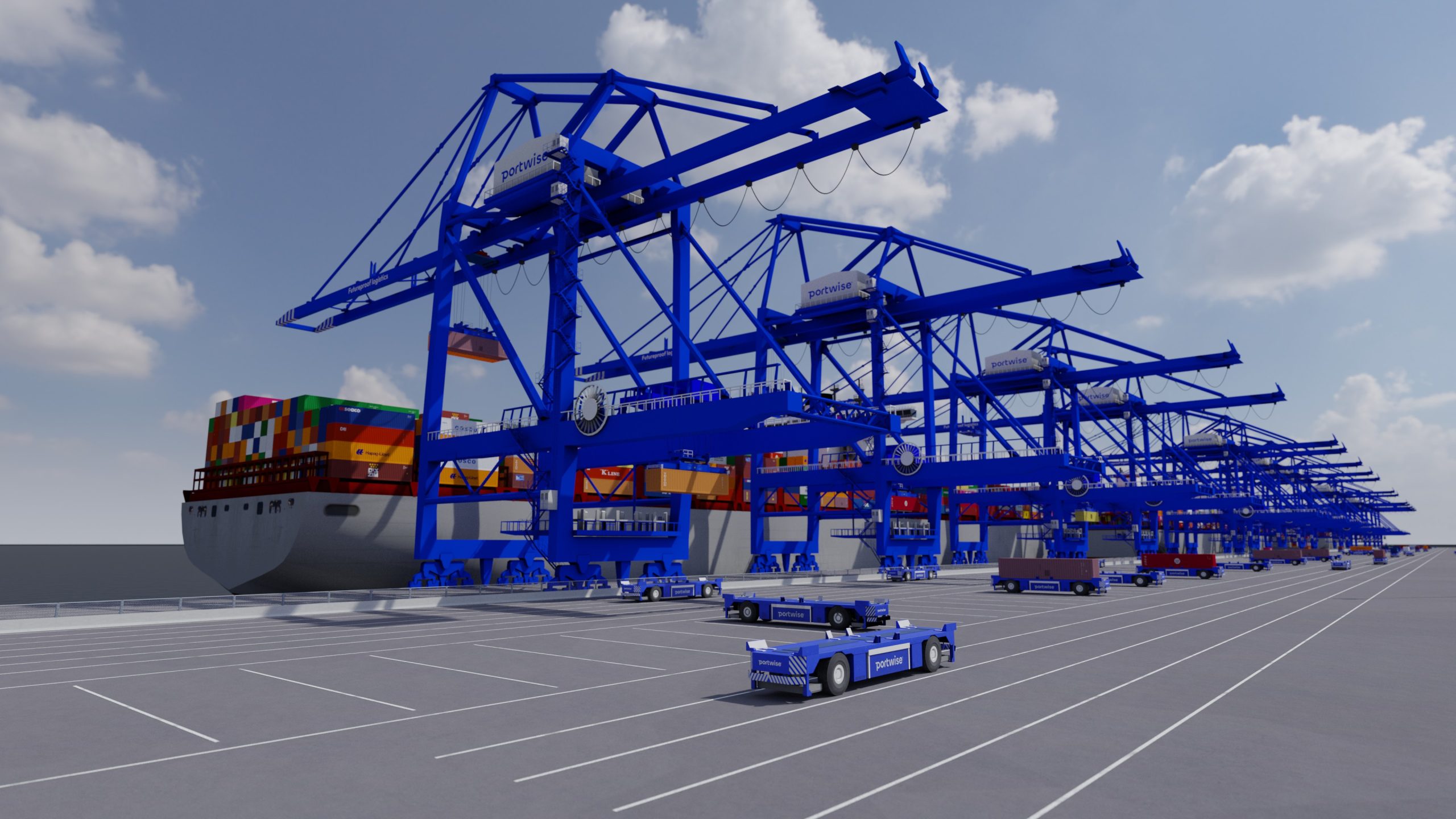 Job Description: Simulation Consultant
The work we do is complex, challenging and rewarding. Together with a team of technical professionals, you will work on finding solutions for our clients. Questions like "What is the best design?", "How can we make most efficient use of our available resources?", "What are the pros and cons of various handling systems?", "How can we reduce our carbon footprint?" will be answered.
You will investigate logistical systems and provide answers to such questions by using our world-renowned simulation models. In a typical simulation study you will:
Build project specific models from our object library.
Tune this model to operate efficiently.
Run different scenarios and test different strategies.
Analyse the results of the experiments.
Draw conclusions and make recommendations to our customers based on these findings.
Present findings in front of customers.
Over the course of a few years, we expect you to develop in more specialized roles, e.g. project manager, expert developer, team coach, based on your preference and skills.
Key Responsibilities
As a simulation consultant at Portwise you usually work in our Rijswijk office (The Netherlands) and you will be faced with the challenge of developing simulation models for our customers around the globe.
You can translate quantitative data into clear and useful insights.
You advise our customers based on research with the simulation models.
You work on the further development of our simulation object library.
You occasionally work on-site at logistic terminals to investigate the state of affairs, gather inputs, present findings or help implement improvements.
You will receive
Competitive remuneration package.
25 days annual leave, plus NL bank holidays.
Fun team events which include sport, food, culture, and leisure activities.
Training on logistics in general, container and bulk terminals specifically, simulation and other skills via Portwise Academy.
Office game room (pool table, table soccer, table tennis, darts and other games).
Are you interested in this position?
If this description sparks your interest and you would enjoy working in an innovative, young and dedicated team, please use the form below.
Apply via the form below!